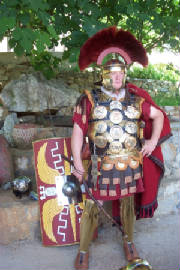 Welcome to
Soul of the Warrior
Soul of the Warrior LLC is a part time company venture run by dedicated Re-enactors, for Re-enactors! We are determined to supplying Re-enactors of all periods, especially Roman Era Arms and Armor. SOTW carries Deepeeka, Daniyal, Al Hamdd, Panther Primitives, Westair, CAS Iberia, Hanwei, Denix, United Cutlery, Rite Edge, Schrade, Hibben, Columbia, Museum Replicas, Atlanta Cutlery, and GDFB in addition to our own Brutally Authentic line. If you don't see it, we can get it!! We are often able to answer your specific questions about durability, authenticity, improvements, and options on much of our Roman gear as well as dispel myths and misinformation on the Roman world! We are not always the quickest shipper (in fact we tend to be slow), since many items are custom made for you, and a wait may be involved as we have day jobs and do this for the love of the hobby, but we do DELIVER! Thanks for your patience!
SOTW has online ordering thru the shopping cart, which accepts all major credit cards, or you can Paypal, phone in, snail mail, or fax your credit card order direct to us! We accept all major Credit Cards, Personal or business Checks, or Money Orders. See our order page for details!

Whatever your period of interest, you will enjoy browsing the site, and you may even learn something too! We want you to have access to economically priced re-enacting gear as well as our SOTW signature custom paintball gear, and to that end we have formed one of the most interesting sites on the net. Please take a moment and review our "How to Order" and "Policies" page before ordering, and be sure you understand how we work. Many of our products are hand made by re-enactors here and overseas, by us, or from overseas suppliers, and delays do occur. Stick with us, and you'll love it! Peruse the site. Hopefully you will learn a little as you surf. Thanks for your interest, and remember:
The Sword is the Soul of the Warrior!!
Rusty and Ellen Myers
(RKA: Justus Rustius Longinus & Flavia Sabina)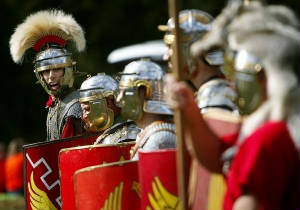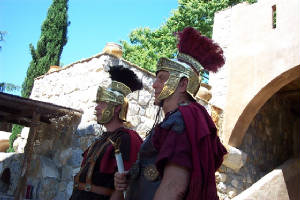 Leg VI and XI at the Explorations in Antiquity Center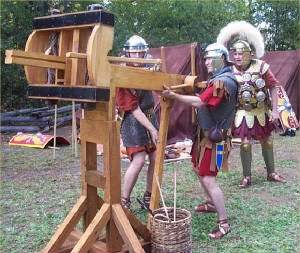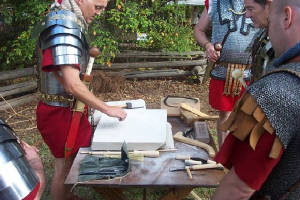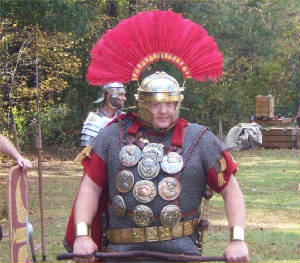 New Suppliers!
Be sure to check out the CAS Hanwei and GDFB Price lists! We will be adding item pages gradually, but all items can be ordered now. Email for final pricing and availability;)
We are now an Authorized Museum Replicas Dealer! If you do not see an MR piece, ask, we will be adding them to the website as we get stock!!


Items Back In Stock
MAGNUS Pompeii Gladius, NEW Hardwood handle and BONE handle MAGNUS, Paenanular fibulae, Pin Fibulae, Torcs, Castleford and Mainz Caligae (some sizes), SOTW Roman Canteens, SOTW Equitatas Spatha, SOTW Baldrics, Steel Centurio Greaves, Tietelberger Pugios, Blue, Green, Celtic Sagums, Celtic Torcs, Celtic Etched Armillae, Celtic Smooth Armillae, Wool mittens, wool socks, fascia ventralis waist sash in grey, bone spoons, glassware, knives and much more!!!!
RPG Paintball Specials!